The Experiential Marketing Association of NZ is an incorporated society created to both represent the interests of its members and highlight best practice experiential marketing in NZ and from around the world.
On this site you'll find blogs about local and overseas experiential campaigns and news, case studies of EMANZ members' work, and of course information about EMANZ
itself, including our Code of Practice and how to join the association.
Our friends at Mango and DDB, have brought us another experiential campaign for the ever so popular Game Of thrones. Check out what Stoppress has to say about their latest campaign: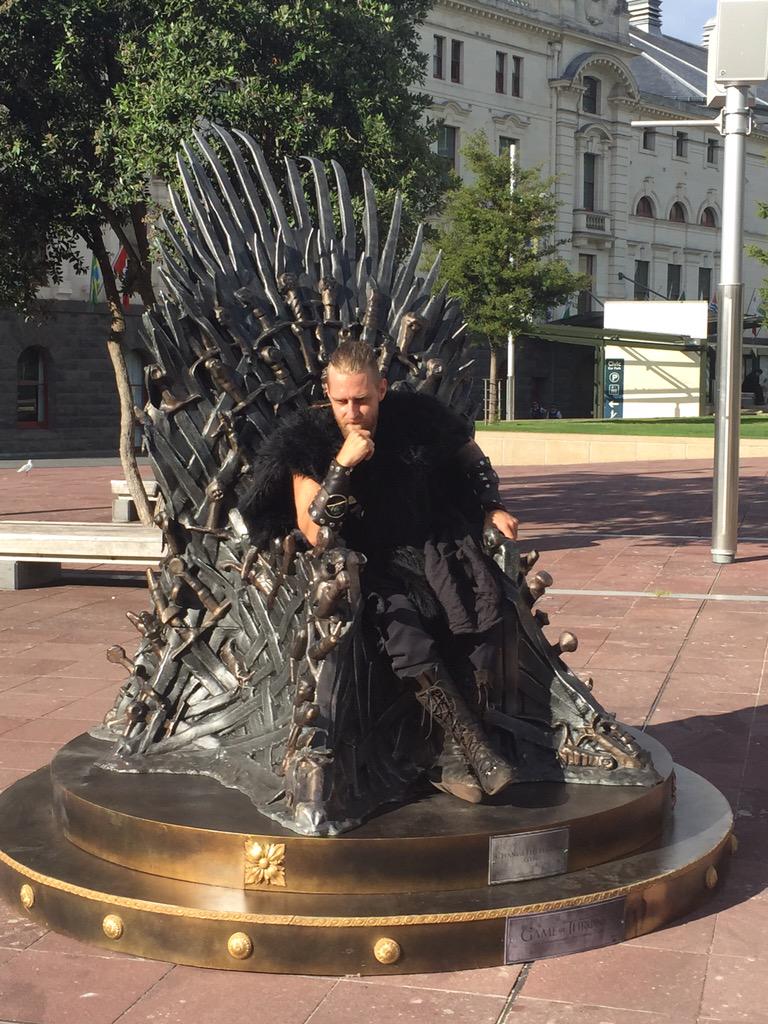 So regularly was Sky TV's 'Bring Down the King' promotion for season four of Game of Thrones awarded at the recent Axis Awards that host Jesse Mulligan at one stage sarcastically quipped "you might've heard of this campaign," before handing out yet another gold to 'Bring down the king'. And the campaign has certainly travelled around, picking up a slew of gongs for DDB on the international circuit.
Now, following on from the success of this campaign, DDB and Sky have again combined social media and experiential elements for the promotion of the latest season of the hit show. But this time, instead of erecting a statue of the dearly departed King Joffery, read more…
Fluxx and Panasonic bring a youth focused experiential campaign to Future Sound System. With swarms of twenty somethings enjoying the sounds of international acts, take a look at how Panasonic got involved in the festivities.
Fluxx were briefed by their client Saatchi and Saatchi to create and manage a commanding experiential activation at the 2014 CFO conference at Skycity.
Fluxx produced an experiential stand with real WOW factor that clearly showcased ASB's business products and drove new leads and sign ups.
Following this week's announcement that NZME had established events and experiential divisions and since Fairfax made a similar move last July, StopPress contacted Mark Pickering, to share his thoughts on how these moves might impact the Kiwi experiential market.
What role does EMANZ play in the industry?
EMANZ represents the interests of experiential marketing agencies and other organisations for whom experiential marketing is a substantial part of their business. Our main objectives are to raise awareness of experiential marketing to clients and brands and demonstrate the value of the channel via showcasing local and global best practice, to set and maintain the highest of industry standards via awards and to represent EMANZ members with statutory bodies and organisations such as local government,
Fluxx teamed up with KiwiRail to take Rail Safety Week nationwide in 2014.
Utilising purpose-built Virtual reality simulator utilising Oculus Rift technology to demonstrate the experience in the drivers seat and that it can take up to a kilometre for a train to come to a complete stop.
As experiential marketing continues to grow and expand in new and innovative ways in the 2010s – with digital, mobile and photo technologies changing the way we interact and communicate brands to consumers – it's refreshing to see that the humble 'brand ambassador' (BA) is still one of the most effective tools for the experiential industry to utilise in the field.
To these experienced eyes, that human element to activations is key in delivering the face, personality and messages of the brand to consumers. These guys are at the coalface of marketing activations and as such are critical to any campaign.
New Zealand experience marketing specialist Megan Clark was one of the judges of the Promo & Activation category at the Cannes Lions ad and creativity awards last month. It kept her up until four in the morning in a dark room in France judging more than 3200 entries. But it also gave her the inside scoop on some breathtaking work.
Here's what she learnt:
The second of Pepsi's epic teen parties this year was clearly as much fun for the team at Brand Spanking to deliver as it was to attend!
I love my job. And not just because I'm lucky enough to be hanging out in one of the most beautiful places in the world with a bunch of incredibly talented people experiencing the epic thing that is Cannes Lions. But because of the industry sector I have found my place in: activation.
Here in Cannes, the Promo & Activation industries are perceived as being the place where really interesting work is being done and that real life experiences that move people's hearts and minds is where things are getting exciting. And it's a huge growth area, so take note, New Zealand.
EMANZ President Mark Pickering discusses the link between PR and Experiential: